With the best intentions during our whole life we receive advice from many people around us. Especially during the first ten years of our lives this advice has impact on a deep level within us. Later-on as well, however, as through time we gather more knowledge about everything, we grow to be more selective when dealing with them. The younger we were when receiving thios advice, the larger the chance its character alters into doubt: "How can I do it even better?"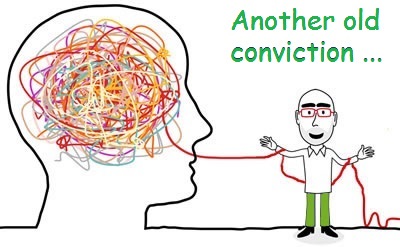 Before we are really well aware of it, these best intentions have been transformed towards convictions working against us: "I will never be able doing it well enough". Gradually, we collect a lot of this kind of convictions. Eventually we find ourselves feeling restricted and small, which sometimes causes a lot of inner stress. Loosening ourselves from it is not an easy job, as we are connected to this inner stress for many, many years.
Like water supply influences the course of a river, your life is being influenced by beliefs. Negative emotions about ourselves reduce our individual immunity. However, feeling good about ourselves activates a pharmacy of drugs in our bodies. There is a method that can transform the naturalness of the unconscious operation of beliefs towards a situation in which these beliefs don't hold you back any longer: PSYCH-K.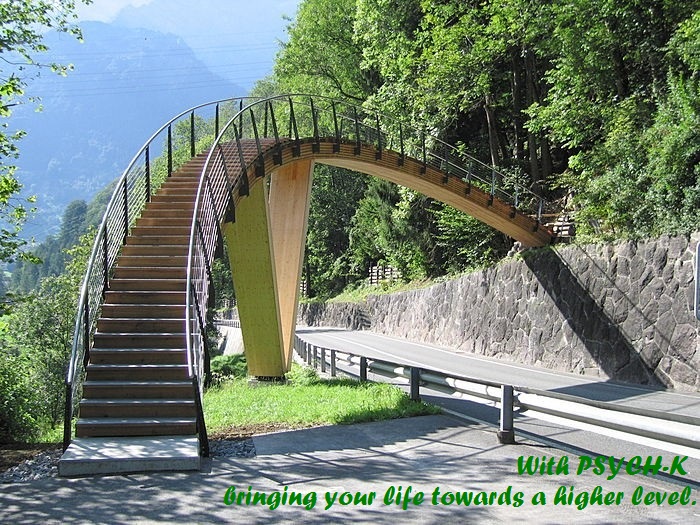 This method is a spiritual process with psychological benefits: stress will be transformed into a behaviour of growth. You run a program with which you will be getting closer to your dream … stepping out of cramp, you will be growing, arriving in relaxation, balance. PSYCH-K is the bridge helping you to move from A to B. Inside of you, you will be experiencing balance, you will be looking differently, with bright eyes, and maybe to your surprise you may be saying "I am excited!" To adults as well as pupils and students PSYCH-K may turn out to be highly helpful with something you have been aiming at for so long: to lift your life towards a higher level.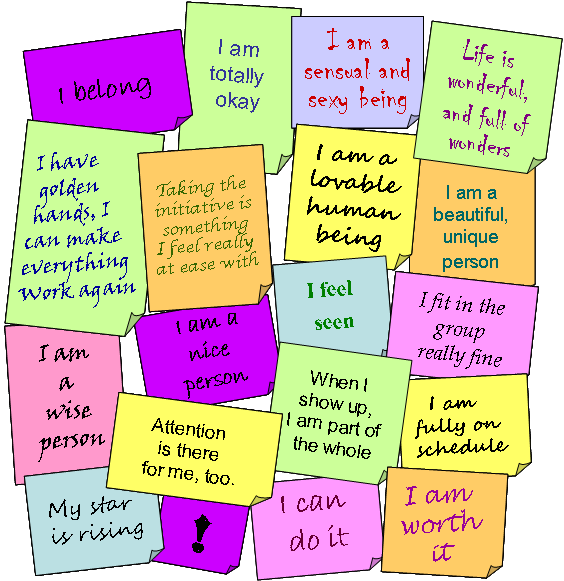 This link will lead you to a number of examples of limiting beliefs. When you sit down for a moment some sentences will pop up that are relevant to your personal situation. Maybe you'd like to write them down. We are not so much aware of tings we do want in our lives, examples of which you find at the left. Maybe you want to write a couple of sentences with this kind of content as well. PSYCH-K works with these kinds of sentences. With specific protocols at hand you will be creqating balance, with the outcome: liberating your creativity which you have been wanting to realize in your life for decades. In case you decide to work with these old beliefs during a couple of sessions, do take one (or both) list(s) with you.
The method in a nutshell – Our body keeps memories of events we experienced throughout our lives, in particular in the muscle tissue. The longer ago these memories settled in our bodies, the more they get stored in forgetfulness, in the subconscious. Through our muscle tissue we can get access to these memories. This happens on the basis of protocols, that have been developed and tested again and again, choice of wording included. First, the client's body will get acquainted with the therapist. Then the facilitator asks the client's body for permission to do the work, mostly the body is longing for letting go of such old tension. In successive stages of the working method the body will indicate it needs.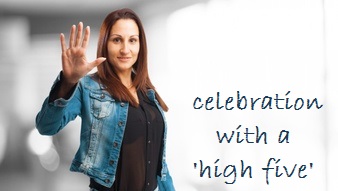 In order to get there, a number of alternatives is offered in order to come to the direction towards the objective: neutralizing the old beliefs that come across during a particular session. Every result will be checked. The positive outcome of every single test is celebrated. Only then we will go on to the next old belief that comes up.
This link will lead you to background information about PSYCH-K.